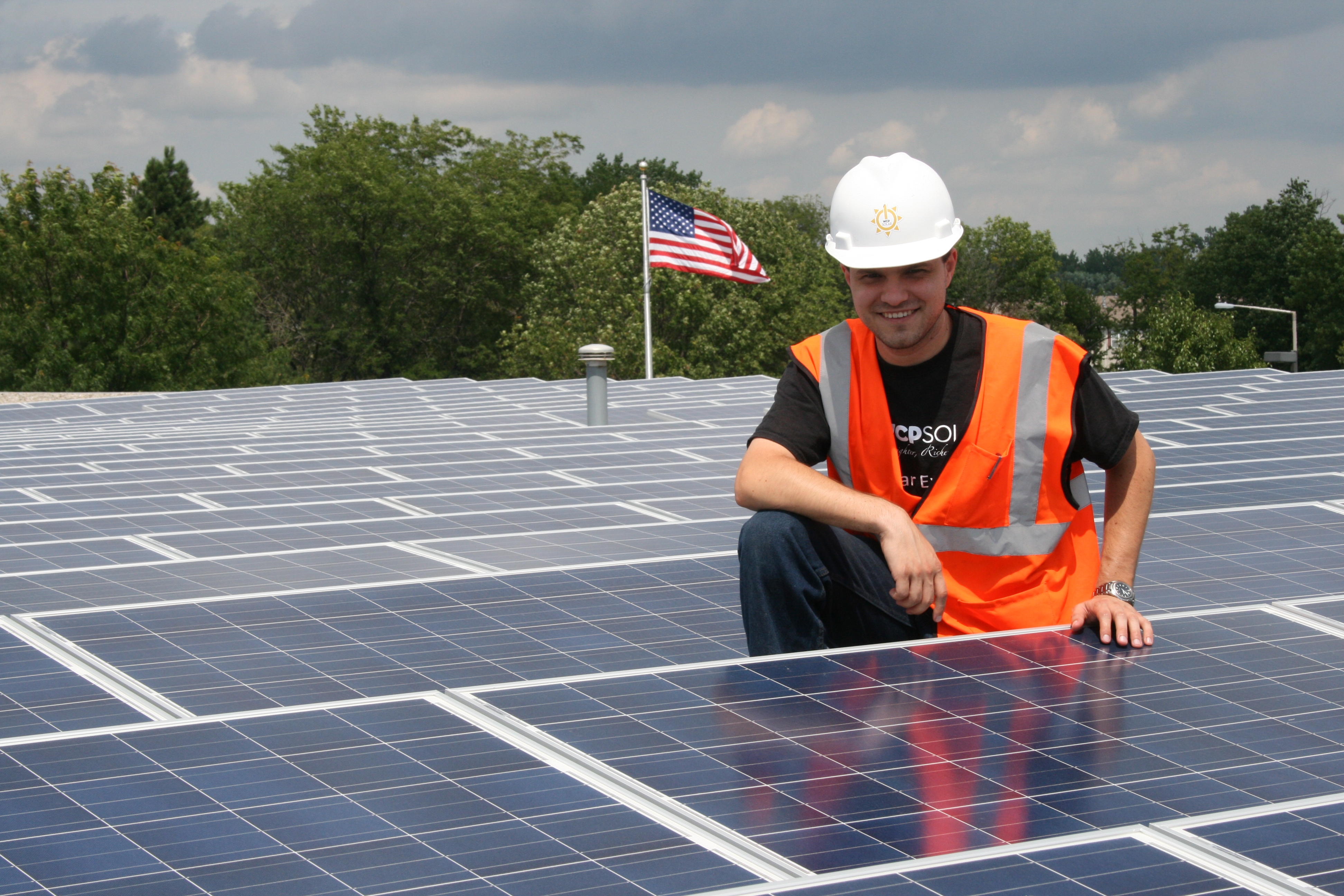 WCP Solar was contracted by A Technology Firm within the city of Naperville, Illinois, to design and build a roof mounted solar system on top of the roof of their building. This grid connected system ties directly into the Commonwealth Edison Utility's (ComEd) power grid and generates enough electricity to provide power to more than 60% of the power needs of the facility.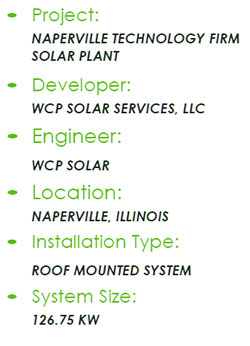 The project was sized at 126.75-kWp, using 507 photovoltaic panels mounted on a flat roof mounting system. The system also employs a 100-kW inverter to convert the 170M-h of DC energy into AC energy that is used to provide more than 60% of the annual electrical energy needs of the facility.
In addition to providing significant energy savings, the company received a state grant over $100,000 and federal tax credit of over $150,000. It is estimated that based on the incentives received by the company and the energy savings being experienced, the system will be paid off with 2 years from the date of commissioning.  
The project was commissioned within 4 weeks from the issuance of the construction permit while the WCP Solar construction management team oversaw all phases of the construction process, including the day to day operations, weekly subcontractor and Owner meetings, site monitoring, quality assurance and control, and scheduling.
Completed on September 27, 2013, this project was another example of strong design management and project leadership by the WCP Solar team.
GET A FREE ESTIMATE ON A WCP SOLAR ELECTRIC SYSTEM!
SIGN UP HERE FOR MORE INFORMATION.