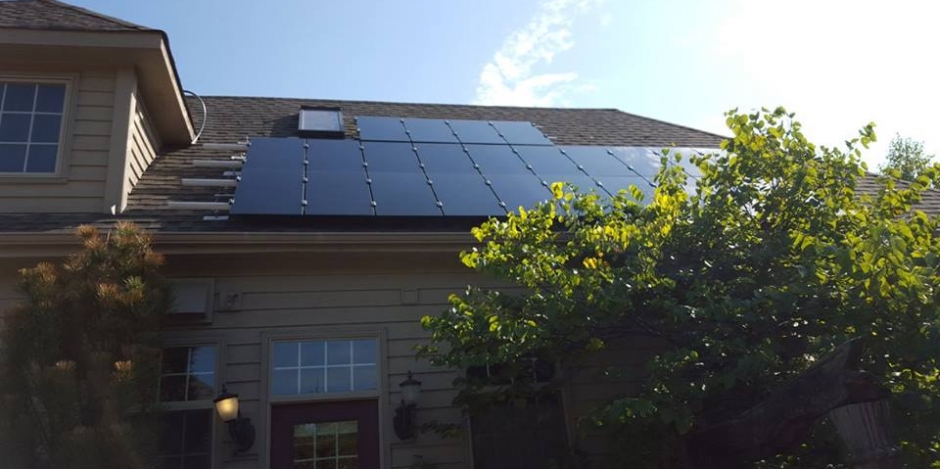 If you've ever had a pesky solar salesman pitch you the benefits of solar, it can seem like solar energy is a utopia of reduced energy bills and green energy. And though those energy savings and carbon-emission-reducing facts may be true, there are many other factors to consider when it comes to investing in the future of your home energy — like the question most Illinois homeowners want answered as soon as possible: "How can I afford to pay for my solar installation?"
Fortunately, though some of the costs associated with solar installation can come with a bit of sticker shock, there are financing options available for nearly every budget. WCP Solar has teamed up with Admirals Bank to provide easy, low-interest solar financing and leasing options throughout Cook, Kane, La Salle, Lake, Will, and DuPage counties. So what are the details of these financing options, how can you save on the cost of solar installation, and which option is best for you and the future of your home energy?
How To Finance Your Solar Installation
With a Solar Loan
| | |
| --- | --- |
| PROS | CONS |
| You own your system | Requires upfront costs |
| Your system qualifies for financial incentives | |
For homeowners who are looking to own their solar PV systems outright, financing the cost of installation through a low interest loan offers many benefits over the lifespan of your residential solar PV system. A solar loan works similarly to a home improvement loan and will cover the entire scope of your solar installation project. Plus, since this option means you own your solar PV system outright, you will also qualify for other financial incentives and rebates, like the Federal Investment Tax Credit (ITC) which allows you to deduct 30% of the total cost of your installation on your federal taxes for that year (though 2019 is the last year to cash in on the full 30%, as this program is slated to end by the year 2021).
With a Solar Lease
| | |
| --- | --- |
| PROS | CONS |
| No upfront costs | Not qualified for financial incentives |
| You are not held responsible for any maintenance or damage | If you move before the lease is up, the incoming occupant will have to take over the lease. |
If you want to reduce your upfront costs entirely, remove the burden of maintenance, and still save on your utility bills, a lease can be the way to go. With a solar lease through WCP Solar, we will own your newly installed solar PV system and charge you a low monthly fee to use it on your home. And though it is unlikely that your custom WCP designed system will have any functionality issues, if it does, the burden to fix it is on the owner of the system. However, by leasing a solar PV system, you are not entitled to the financial incentives and rebates like the Federal ITC.
WCP also offers leasing programs for commercial solar PV systems, so you can install a system on your building or warehouse without the burden of ownership.
Illinois' Trusted Solar Installers
When it comes time for you to go solar with your home energy here in Illinois, you deserve a solar contractor who has knowledge and experience of the local climate, experience working with local utilities, and a vast knowledge of solar technology, design, and installation. It's for these reasons that WCP Solar has become the premier full-service solar contractor throughout all of Illinois. Start your solar energy journey with a free estimate from WCP Solar, and we will lay out a customized plan for decades of energy savings.
There's a path to sustainable, clean energy waiting just for you. Start with a free solar estimate from the experts at WCP Solar by calling (630) 364-2489 today!