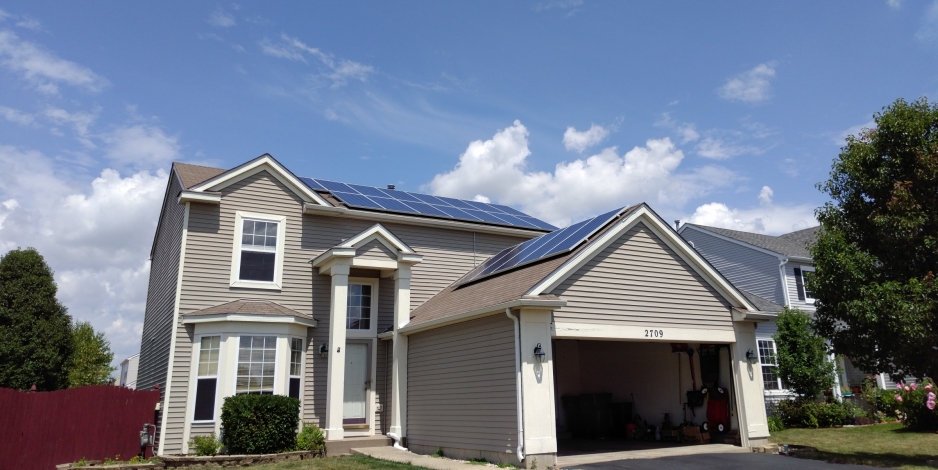 So you're a homeowner in Illinois, and you already know a thing or two about the economic and environmental benefits related to residential solar power. You've probably even already heard about the tax incentives that are available — but the one thing you don't know is "how much do solar panels cost?"
When you consider all of the lasting financial benefits of installing solar panels on your home, and all the incentives that are currently available, an investment in solar energy is well worth the cost. WCP Solar has been designing and installing custom residential solar systems throughout Illinois, including DuPage, Cook County, Kane County, LaSalle County, Lake County, and Will County to name a few. We deal with the price of solar panels here in Chicago every day, so you've come to the right place to get the skinny on the upfront cost of solar.
The Cost of Solar
Our answer: it depends. (We know — that's a bit ambiguous of an answer; but it's true!)
When you start your custom solar photovoltaic (PV) system design with WCP Solar, there are a lot of factors that will need to come together to determine the cost of your system — factors like the size, angle, and direction of your roof, and how much energy you use will determine the size of your system. From there we can determine which solar panels you will need, whether or not you require battery storage, and what federal, state and local incentives you qualify for.
The good news is that the cost of going solar continues to get cheaper. According to Energy Sage, the cost per watt of solar panel installation in Chicago averages around $3.20/watt.  So for example, if you have a home that requires a 6kW system, the average cost before any incentives would be around $19,200.
Solar Incentives
Again, that calculated price for a mid-sized system is before any incentives. So let's look at the numbers after you factor in the additional savings.
The Federal Investment Tax Credit
Thanks to the Federal Investment Tax Credit (otherwise known as the ITC), you can deduct 30% of the total cost of your residential solar installation from what you owe on your federal taxes. So when you apply those savings to the mid-sized example above, that brings the cost down to $13,440. That's a savings of $5,760!
But time is running out on this Federal program. The ITC remains in effect through 2019; however, it will sunset until 2022, at which point it will remain fixed at 10% for commercial properties only. So if you are considering investing in residential solar, make sure your system is installed before the end of 2019.
SRECs
Homeowners in Illinois who are harnessing the renewable energy of solar can also generate income from their solar PV systems by selling Solar Renewable Energy Credits on the SREC marketplace. SREC units are sold for between $50 and $300 each, which can add up to thousands of dollars in savings (with the average system generating 12 SRECs in a year). You can read more about how SRECs work in our recent blog on Illinois solar incentives.
Available Financing Options
If you're still concerned about the upfront costs of designing and installing a custom residential solar system with WCP Solar, you don't have to have all the cash right up front. We have partnered with Admirals Bank to provide flexible financing options for every home and every budget.
Decades of Solar Savings
Investing in solar is like purchasing at least 25 years' worth of electricity at a low, fixed rate. This protects you from rising energy costs; so your electricity bill savings are likely to be even higher down the road! And since all power utilities in Illinois are required to offer net metering, you can rest easy knowing that if your solar PV system is generating more energy than you can use during the day, your power utility will buy that excess energy back from you — which we have seen almost entirely offset the overnight energy usage of most of our customers.
But solar energy isn't just about saving some green; it's about living green as well. Installing a solar PV system on your Chicago, Illinois, home will greatly reduce your carbon footprint for decades to come and minimize your environmental impact for future generations!
Considering solar here in Chicago, Illinois? Contact us or call (630) 364-2489 today to get a free quote!
Reduce your energy costs, qualify for tax incentives, and more.
Discover what solar can do for your bottom line.